These superhero pads are a blend of potent brightening and antioxidant ingredients, enzyme-activated Arbutin, kojic acid and L-ascorbic acid, fortified by salicylic acid to enhance penetration. This clinically proven product is compounded freshly upon dispensing. Each ingredient is used in its most effective form and specifically selected to safely optimize tone and complexion and promote clarity and radiance. Contact the office for any questions regarding compounding.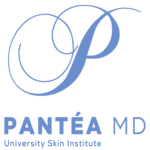 Gentle exfoliation reveals smoother skin
Stimulates collagen production to reduce the appearance of fine lines and wrinkles
Brightens complexion and inhibits melanin production
Antioxidant benefits from multiple sources, including vitamin C
Helps clarify and reduce post-inflammatory hyperpigmentation
ARBUTIN, 4%
A glycosylated hydroquinone extracted from the bearberry plant. Arbutin inhibits tyrosinase and thus prevents the
formation of melanin.
GREEN TEA EXTRACT (CAMELLIA OLEIFERA)
A potent antioxidant that inhibits DNA damage by counteracting oxidative stress. Possesses anti-inflammatory properties
and helps to treat immunosuppression. When used for its caeine containing properties, green tea constricts blood
vessels in the skin and reduces water leakage. This ingredient also alleviates puness and under-eye darkness.
KOJIC ACID (KOJIC DIPALMITATE / ESTER OF KOJIC ACID), 7%
Inhibits melanin production by inhibiting tyrosinase and provides gradual and continual skin lightening to improve the
appearance of hyperpigmentation. Derived from mushrooms.
SALICYLIC ACID, 1%
Aids exfoliation by weakening the links between cells in the outer layer of dead skin, allowing the normal shedding
process to occur at a more optimum rate. By helping new cells surface, it improves skin texture, unclogs pores, enhances
penetration (and therefore eectiveness) of ingredients such as vitamin C.
L-ERGOTHIONEINE
A naturally occurring amino acid and sulfur-based antioxidant that can help stabilize oxygen-sensitive additives.
Ergothioneine has demonstrated cytoprotective capacities in vitro.
EVODIA RUTAECARPA
A naturally derived ingredient with anti-inflammatory properties.
L-ASCORBIC ACID (VITAMIN C), 10%
A potent antioxidant with photo-protective and anti-inflammatory properties. Stimulates collagen, promotes wound
healing, and is necessary for tissue growth and repair. This ingredient helps combat free radicals triggered by both the
body and the environment. Helps brighten skin.
Use daily on the face and neck, avoding eyes and mucosa.