This comprehensive formula contains the ester of isotretinoin, Hydroxyanasatil retinoate and can be a less drying alternative for acne patients with sensitive skin. The antibacterial property has been enhanced with addition of salicylic acid in a mattifying gel vehicle to gently exfoliate and rejuvenate the skin. At the same time, it inhibits production of oil and melanin for a more youthful appearance.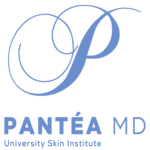 A less drying alternative for patients with more sensitive skin
Improves skin texture by increasing the rate of exfoliation
Reduces the production of oil to minimize breakouts
Inhibits the production of melanin to reduce post-inflammatory hyperpigmentation
Contains salicylic acid and hydroxyanasatil retinoate, both of which provide antibacterial properties
SALICYLIC ACID, 2%
Aids exfoliation by weakening the links between cells in the outer layer of dead skin, allowing the normal shedding process to occur at a more optimum rate. By helping new cells surface, it improves skin texture, unclogs pores, enhances penetration (and therefore effectiveness) of ingredients such as vitamin C.
HYDROXYANASATIL RETINOATE (HAR), 0.3%
An ester of isotretinoin, HAR offers all the benefits of retinoic acid while providing both antibacterial and antimicrobial properties, therefor fulfilling the role of multiple anti-acne ingredients combined. This unique retinoid kills acne bacteria cells, inhibits melanin production, stimulates the growth of new collagen and elastin to reduce signs of aging, and is ideal for patients experiencing PIH (post-inflammatory hyperpigmentation.)
Apply twice weekly or every other night on face, avoiding eye area. Can increase the application frequency over next few weeks.