This triple action formula contains a gentle and advanced form of retinoid, Hydroxypinacolone retinoate (HPR) along with plant-based growth factor kinetin to gently improve appearance of fine lines, wrinkles, and dark circles around the eyes. Its comprehensive blend of peptides and antioxidants along with complex group of glycosaminoglycans brighten and boost radiance around the eyes for more refreshed and rejuvenated appearance.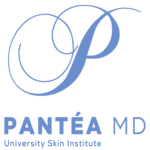 Reduces the appearance of fine lines and wrinkles
Provides antioxidant protection
Hydrates and smoothes the skin around the eye area
Reduces under eye puffiness and dark circles
Contains the gentle retinoid ester Hydroxypinacolone retinoate (HPR)
Improves signs of aging and skin texture
HYDROXYPINACALONE RETINOATE / ESTER OF TRETINOIN (VITAMIN A)
This ester of Retinoic acid (Tretinoin) is more effective and less irritating than traditional esters. A co-factor of collagen
synthesis and a powerful antioxidant, this ingredient helps reduce the appearance of fine lines and wrinkles. Kinetin is a plant-based hormone that regulates growth and differentiation. In human skin, kinetin acts as a basic building
KINETIN, 0.1%
block and helps maintain the function and strength of the skin barrier. When used topically, this potent antioxidant has
been shown to increase skin moisture and reduce TEWL (trans-epidermal water loss), thereby improving signs of aging
and skin texture.
ACETYL HEXAPEPTIDE-8 (ARGIRILINE)
A peptide which inhibits the formation and progression of expression-related fine lines and wrinkles.
PALMITOYL HEXAPEPTIDE-14
Gentle, non-irritant that may increase collagen production, reduce the appearance of fine lines and wrinkles, and even
skin tone.
LYCIUM BARBARUM FRUIT EXTRACT (GOJI BERRY)
The extract of the fruit commonly known as goji, goji berry, or wolfberry. This fruit extract is an antioxidant and works as a skin-conditioning agent.
GREEN TEA EXTRACT (CAMELLIA OLEIFERA)
A potent antioxidant that inhibits DNA damage by counteracting oxidative stress. Possesses anti-inflammatory properties and helps to treat immunosuppression. When used for its caffeine containing properties, green tea constricts blood vessels in the skin and reduces water leakage. This ingredient also alleviates puffiness and under-eye darkness.
GLYCOSAMINOGLYCANS
Also known as mucopolysaccharides, this group of complex proteins is a fundamental component of skin tissue. Chondroitin sulfate and hyaluronic acid are part of this ingredient group, both of which function as skin-identical or skin-repairing ingredients
SODIUM CHONDROITIN SULFATE
A derivative of a natural mucopolysaccharide, this ingredient is used as a skin conditioning agent due to its ability to moisturize, heal, and soothe skin by means of anti-inflammatory properties. It is capable of reinforcing the skin's intercellular matrix and, along with other mucopolysaccharides, is thought to be responsible for the elasticity, resilience and strength of the skin.
CETEARYL ALCOHOL
A fatty alcohol used as an emollient, emulsifier, thickener, and carrying agent for other ingredients. A firm, wax-like substance derived from plant oils, Cetearyl alcohol has emulsifying properties to hydrate skin and hair, leaving it soft and supple.
BISABOLOL
Found as a natural component of chamomile, Bisabolol is an eective anti-irritant and anti-inflammatory ingredient,
helpful in soothing red, irritated skin.
CETYL HYDROXPROLINE PALMITATE (CERAMIDE)
Ceramides are lipids that hold the surface cells of the skin's protective barrier together, helping to retain moisture and
restore and replenish the skin.
STEARIC ACID (FATTY ACID)
A fatty acid used as an emollient and emulsifier and one of three ingredients that comprise the skin's natural lipid barrier.
RAPESEED (BRASSICA CAMPESTRIS STEROLS) (CHOLESTEROL)
An emollient which makes skin smooth and soft. One of three ingredients that comprise the skin's natural lipid barrier.
TETRAHEXYLDECYL ASCROBATE / ESTER OF VITAMIN C (VITAMIN C)
An antioxidant and free radical scavenger. Lightens skin by inhibiting melanin synthesis. A necessary co-factor for
healthy collagen synthesis, inhibits MMP enzymes. THD Ascorbate is an extremely stable and bio-available form of
vitamin C which helps brighten skin and improve the appearance of fine lines and wrinkles.
TETRAPEPTIDE-7, DIPEPTIDE-2, & HESPERIDIN METHYLCHALCON:
This peptide complex minimizes eye puness and fluid retention under the eye. The Lipopeptide (palmitoyl
tetrapeptide-7) decreases inflammation and improves firming and elasticity. Dipeptide-2 improves lymphatic circulation
and hesperidin methylchalcone decreases blood capillary permeability.
PALMITOYL TETRAPEPTIDE-3
A cell communicating peptide combination capable of regulating cell activities involved in ECM (Extracellular matrix)
renewal of collagen I, fibronectin and hyaluronic acid. This ingredient is a dual peptide that reinforces firmness and tone
while eliminating blood originating pigments through the elimination of bilirubin.
TOCOPHERYL ACETATE (VITAMIN E)
One of the most potent antioxidants, particularly good at defending against and disabling free radicals made by the body.
This ingredient is essential to tissue repair, works synergistically with vitamin C, and helps fight free radicals and
environmental stressors that can lead to premature aging.
NIACINAMIDE (VITAMIN B3)
Promotes microcirculation, strengthens the skin's outer layers, improves elasticity, and curbs redness and irritation.
Helpful for treating dry skin due to its ability to increase barrier lipid levels. Has anti-inflammatory properties (which
helps reduce redness), anti-bacterial properties, and melanin inhibiting properties.
CAPROOYL TETRAPEPTIDE-3
This peptide has been shown to stimulate the production of a protein called fibronectin, which among other things helps
attach the epidermis to the dermis. The more fibronectin, the firmer, more youthful the skin becomes.
PETROLATUM
A rich emollient that helps heal the skin's outer layer and reduces inflammation.
EVODIA RUTAECARPA
A naturally derived ingredient with anti-inflammatory properties.
L-ERGOTHIONEINE
A naturally occurring amino acid and sulfur-based antioxidant that can help stabilize oxygen-sensitive additives.
Ergothioneine has demonstrated cytoprotective capacities in vitro.
HYALURONIC ACID (SODIUM HYALURONATE)
A hydrophilic molecule, Hyaluronic acid attracts and binds up to 1,000 times its molecular weight in water, reduces
TEWL (trans-epidermal water loss), and helps to keep skin plump and firm. Sodium Hyaluronate is a glycosaminoglycan
found in the extracellular space that resists compression by absorbing significant amounts of water.
ALLANTOIN
A substance known for its healing, soothing, and anti-irritating properties. This ingredient softens skin and stimulates the
formation of healthy tissue. Helps eliminate chapping and cracking, leaving skin silky, smooth, and healthy-looking.
Apply to eye area once daily at bedtime.